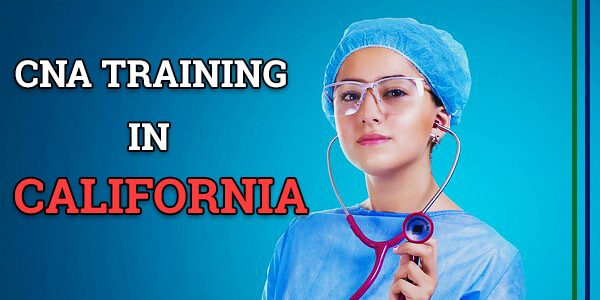 The American Red Cross in California offers free training to students who want to be nursing assistants from the entire state.
This is a good chance for individuals who wish to scale up their careers in the medical field and those adults who feel like it is time to change their jobs.
The State of California is the one that offers certification upon completing the American Red Cross Training program and only done at approved testing sites.
One needs to have extra fee for certification and the renewal of nursing assistant certification.
For you to know the local Red Cross locations that are offering training for nursing assistants in California, go through the website or one of the local American Red Cross Facilities.
There can be workforce investment colleges that are approved and institutions offering the training at a low cost.
Free CNA Training in California
Here are some approved programs by WIA that offer CNA Training for free:
Contra Costa college – 2600, mission bell drive | San Pablo ca 94806 | 510-235-7800
Allan Hancock college – 800, sth college ave | Santa Maria ca 93454-6399 | 805-922-6966
American river college – 4700 college oak drive | Sacramento ca 95841 | 916-484-8011
Butte college – 3536 butte campus drive | Oroville ca 95965 | 530-895-2511
College of the sequoias – 915 Sth Mooney Blvd. Visalia, CA 93277/559-7307-6266
CNA Certification Details
In California State, anyone who wants to become a certified nursing assistant has to meet all the necessary course requirements before taking on the state certification examination.
Before working as a certified nursing assistant, there are guidelines that all prospective nursing assistants must follow:
Every student who is a nursing assistant have to apply for the National Nurse Aide Assessment Program exam in the California state are required to have finished a department of public health nursing assistant training program that has been approved.
You are given a duration of two years after completing your course. Failure to adhere to this you will have to retrain before you can be given the exam.
If you are not done with a CNA training course but have any other form of training, reach the California department of public health on (916) 327-2445 to find out if you are eligible.
The training program requires a minimum of 150 hours for lectures and laboratory practice and 100 hours minimum for clinical applications that are supervised in an approved training setting.
If you are a freshly trained nurse aide and are doing the test for the first time, you are required to successfully pass the two parts of the National Nurse Aide Assessment Program exam within only one year of finishing your training program before being placed on the Nurse Aide Registry of California.
Anyone transferring to California State from a different state is not to provide physical service on patients until they have been placed on California's Nurse Aide Registry.
The employment eligibility status of a nurse aide's registry is determined by the training the state instructional program provided and has to complete the out of state application of Nurse Aide Registry.
CNA Training in California
One can be a certified nursing assistant in California State after completing... ...training course and certification examination that has been approved by the state and should all be taken from an approved testing site.
Training sites that have been supported fully prepare the students for the certification examination.
All the programs are required to run for a minimum of 150 hours inclusive of a minimum of 100 hours of clinical practice.
The program takes place from a month to an entire semester.
The cost of these courses range from $400 and $1000 although there some health facilities that operate continuously which offer free training courses.
Technical schools and colleges are the only available payment plans.
In some facilities which provide free training programs, students are paid during the clinical applications although as per the commitment of the facility.
Here are CNA Approved plans in California:
Franklin Career College
1274 Slater Circle,| Ontario, California 91761
The 8.3 credit program runs for a total of 6 weeks and is divided into 166 hours for class work and clinical practice.
Classes start at 8:00 am to 2:00 pm and run from Monday to Tuesday.
Clinical hours schedule vary, but they usually run from Wednesday to Friday as from 6:45 am to 3:15 pm.
The course is offered at Norwalk and Ontario campus.
For more inquiries call (909) 937-9007.
Reedley College
995 Nrth Road Avenue, Reedley,| California 93654 | (559) 638-3641
The program is taken at Palm Village and runs for six months before students can sit for the Red Cross NAT examination.
After passing this exam, one can now be a certified nursing assistant.
The program begins in October and goes on until April.
The cost is $36 for every credit unit and is inclusive of tuition, books, and other supplies.
Shasta Tehama Trinity College
11555 Nrth Old Oregon Trail, Redding, 96049 | 530-242-7500
A one-semester course is offered and has 8 hours of lectures and 16 hours of laboratory application every week and contains 13 units of college credit.
Before enrolling in the program, students need to undergo immunization and a physical test.
The cost is approximated at $600 and caters for supplies, certification, and books.
College of the Redwoods
883 West Washington, Crescent, CA 95531
The course contains six units and runs for one semester and offers spring and fall semesters at the main campus located in Eureka.
Del Norte campus found in Crescent City runs on a rotational schedule.
The program teaches the necessary skills of nursing like skin care, bed making and knowledge on simple procedures and treatments.
Physical service is provided through the local community hospital.
The cost is about $1288 and $400 is for supplies, certification, and physical examinations.
For further inquiries call (916) 484-8643.
Professional Medical Career Institute of California
299 Hillcrest Drve, Thousand Oaks, 91362
The program is offered in 8-weekday schedule or a 9-week evening schedule and needs 75 hours on the minimum side for training.
79 hours are provided for instructional class work and 104 hours for clinical practice totaling to 185 hours.
Lecture hours start at 4-8:30 pm on Monday, Thursday and Tuesday for past midday classes and 8 am to 1:30 pm on Monday, Friday, Wednesday and Thursday for the after midnight classes.
For more details on the cost of the training program call 805-497-4064.
Lake Tahoe Community College
College Drive Sth, Lke Tahoe, 96150 | (530) 541-4660.
The program is offered once yearly during the fall quarter and is a 168-hour course.
12 weeks where students go twice a week for class work and once weekly for clinical practice at an estimated cost of $900 inclusive of books, uniforms, fee, tools, certification, and fingerprinting.
The training is detailed and thorough before one can become a certified nursing assistant in the state of California.
The price is non-inclusive of immunizations and medical expenses.
Other Certified Nursing Assistant Programs in California:
Mission valet – 5019 Stevenson. | Fremont 94538 | 510-657-612
Lifeline healthcare consultants – 5709 Mrkt st. | Oakland 94608 | 510-923-1139
Genova health institute & services – 1300 w. Olympic | suite 401 Los Angeles 90015 | 213-383-7487
CNA Training by State
---