In this article there are 22 top paying  jobs that do not require a bachelor's degree. Don't have time to pursue a college degree? well, fret not because according to Bureau of Labor Statistics,  you can easily bring in over $100,000  a year without getting a bachelor's degree.
See also – Vocational Training Programs/Courses list (TRADE COURSE) -Key Benefits
---
Top 22 High Paying Jobs
The below occupations salary range from  $30,000- $100,000  annually.
1. Appliance repairer- $43,640 annually.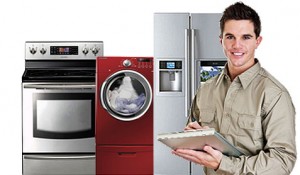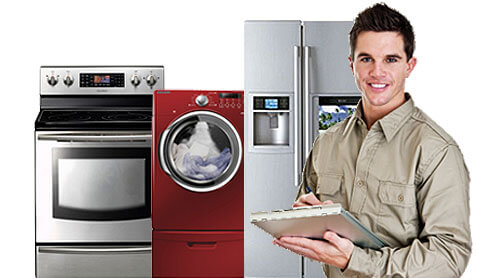 This category of workers includes individuals who work on air conditioning, heating and refrigeration. To work as an appliance repairer, you may need to enroll in a technical school since employers may need to see the qualifications. The programs can take between 6 months and 2 years of study. The repairers earn between $43,640 annually.
2. Paralegal assistants -$46,990 annually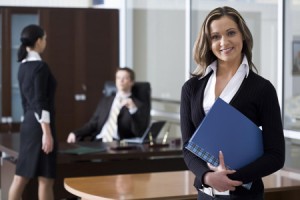 These are people who assist lawyers to prepare and file legal documents. They also work as administrators and conduct legal research. While there are paralegals with bachelors degrees, most of them have associate degrees or certificate in paralegal studies. Demand for paralegals is very high and on average they earn $46,990 annually.
3. Computer service technicians –$48,900 annually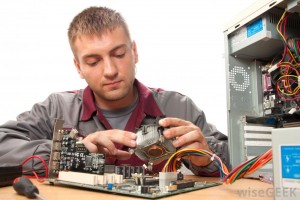 Individuals working under this category assist organizations and customers to use equipments and software and therefore computer knowledge is important. Employers will look for individuals who have taken computer related courses. They (employers) will mostly hire applicants with associate's degrees even though there are some who prefer people with bachelor's degree. The average earning in this category is $48,900 annually.
4. Electricians –$49, 980 annually

To become an electrician, you will not need a college degree. However, training is important considering the high stakes nature of the job. Electricians start by attending a technical school and afterwards they pass through an apprenticeship program which may take up to five years. Some states will also require licensing. The Bureau of Labor Statistics is expecting the employment in this category to expand by 20% which indicates higher demand. The average annual pay for electricians is $49, 980.
5. Respiratory therapists –$55,890 annually or $26.86 per hour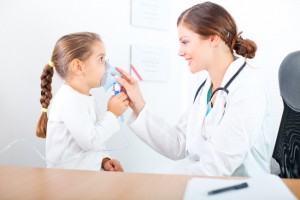 The therapists assist patients with breathing problems including people suffering emphysema. Their demand is high in medical facilities like hospitals but there are others who make home visits. To work as a respiratory therapist, you will need an associate degree and the necessary licensing. The therapists on average earn $55, 890 annually or $26.86 per hour.
6. Multimedia artists –$61, 370 annually

These are people who create visual effects and animations for the media outlets. Even though the labor departments say that most of the people working in this field have bachelor's degrees, a university degree isn't necessary. Training in graphics, computer animations or any related field will land you on the job. Expectedly, the job demand in this category may continue growing at a 6%. And the annually earnings for multimedia artists is $61, 370.
7. Web developers –$62,500 annually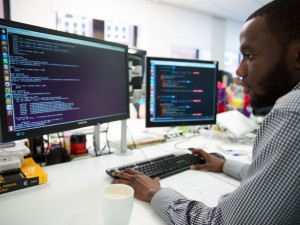 Web developers work to design and create websites. In this career coding knowledge and talent is important than a college degree for this career. Even though most developers have associate degrees, most employers will... ...need to see excellent coding and HTML knowledge. Experience in graphic design may also be important. The average annual pay in this category is $62500.
8. Registered nurses –$65,470 annually
To be a registered nurse you will need an associate degree from an approved nursing program. And the demand for registered nurses is high considering the aging American population. The annual salary for registered nurses is $65,470 annually.
9. Dental hygienists – $70,210 annually
To work as a dental hygienist you will need an associate degree in dental hygiene. After attaining the associate degree, you will again need a license. But the demand for the hygienists is high considering the aging population and the people who need to maintain their original teeth. The annual pay for this job is $70,210 annually.
10. Plumber – $37, 650 annually
This might not be among the most glamorous jobs but it is among the highly paying jobs. Demand for plumbers is very high since pipes will always need fixing, new construction and replacement. To be a plumber, you will need to go through a four or five year apprenticeship. The average annual pay for plumbers is $37, 650.
11. Construction supervisors –$467, 130  annually
To become a construction supervisor, you won't need a degree even though you might need to pay your dues for some years. You may need to work on construction sites for four or five years before taking the supervisor position. And the average annual pay for supervisors is $467, 130.
12. Brick mason – $35,860 annually
This is an old fashioned job but a higher paying one. To be a brick mason, you have to start with three to four paid apprenticeship years in which you will learn everything concerning bricks. You can also attain a masonry program from a technical school which may take two years. On average masons will earn $35, 860 annually.
13. Gas plant operator – $63,000 annually
To be a gas plant operator you will need a high school diploma or an equivalent with the relevant training. Gas plant operator's process and distribute gas to the utility companies and can't be replaced with artificial machinery. The annual average pay for gas plant operators is $63, 000
14. Electrical power line installers – $64,170 annually
To work as an electrical power line installer, you will need a high school diploma. With many electrical lines going up day after day, the demand for the installers is very high. On average power line installers earn -$64, 170 annually.
15. Mail carriers and superintendents – $84,000  annually
Even though emails have changed how people communicated in the past, snail mail is still alive. The demand for postal jobs may be low but if you can get one, don't decline. The annual pay for mail carriers per year is $84,000 on average.
16. Transportation inspectors – $65,950 annually
This is another job that only needs a high school diploma or the equivalent. The inspectors check taxi meters; they double check cargo and ensure that wheel chair ramps are up to the standard. The inspectors will earn an annual average salary of $65, 950.
17. Gaming managers – $66,200 annually
For the last few decades, the gaming industry has been growing but it hasn't grown much. And moreover, the industry is always expanding. To oversee operations in a casino, you will need a high school diploma. On average gaming managers earn $66, 200 each year on average.
18. Power plant operators –$68,100 annually
Most power plant operators have high school diplomas with relevant training. In the current world, almost everything needs power to operate including the device you are using to read this. And you should thank power plant operators for that since they oversee all the power generation and transmission process. The annual average pay for these individuals is $68, 100.
19. Criminal investigators and detectives – $76,000 annually
This career doesn't require any qualification higher than a high school diploma. You will only need to pass drug tests along with physical and written tests. Then you will need to go through training in a police academy. And after working for some years as a police officer, you may start working as a detective or criminal investigator. The average annual pay for this job is $76,000.
20. Transportation, distribution and storage manager –$33,850 annually
With transportation, distribution and storage market always growing demand for these managers is high. A transport manager will generally plan and direct the logistics involved with shipping and warehousing. To work as a transport manager, you will need a high school diploma and the average annual pay is $33, 850.
21. Sales representatives –$113,000  annually
This is one of the easiest and well paying jobs that don't need vocational or college education. You only need interpersonal skills and high motivation to work. Almost every industry will need sales representatives with the average annual pay standing at $113,000.
22. Purchasing manager – $91,431  annually
Most people think that all purchase managers do is to buy stuff. But in addition to the purchases they make, they interview vendors, evaluate demand and costs, negotiate contracts and review the quality of products. To work as a purchase manager you will need a high school diploma. And the annual average pay for the managers is $91, 431.