Successful surgeries depend not only on the surgical team but also on the tools used.
A sterile processing technician is in fact part of this team and their purpose is to ensure everything is clean and sterile right before it is used on the patient.
In Connecticut, these professionals are known as central service technicians, and in some areas of the state, as central sterile processing technicians.
Sterile Processing Technician Job Duties and Skills in Connecticut
So you might be interested in this entry-level position in the medical field, but what will you do once hired?
Sponsored Listings
While the job title is self-explanatory, there are some duties that you might not think of, such as:
Cleaning, sterilizing, decontaminating, packaging, and storing medical equipment
Maintaining and repairing medical tools and equipment
Controlling and monitoring the spread of disease and infection
Following protocol and techniques for proper disinfection and sterilization of equipment
Performing inventory checks
Working in a fast-paced environment
These professionals are mostly seen in a surgical room which in many cases is a fast-paced place.
It goes without saying that you're expected to have some specific abilities.
Some of these include:
Strong organizational skills
Good conversation skills
Critical thinking
Being respectful
Able to stand for a longer time than others
Identifying and troubleshooting common sterilization and storage problems
A good understanding of medical terminology and aseptic techniques
Accountability and personal responsibility
Candidates shouldn't be surprised if employers will mention additional job duties that require additional skills for this is normal for many jobs in the medical field.
For instance, knowing CPR is commonly requested from everyone who works in this industry.
How to Become a Sterile Processing Technician in Connecticut
In Connecticut, sterile processing techs must be certified before getting hired.
The credential will be obtained by those who pass the exam organized by Certification Board for Sterile Processing and Distribution, Inc. (or CBSPD for short).
The Board requires candidates to meet just one of these criteria:
Having 12 months of full-time employment or its equivalent part-time hours performing SPD activities
Having 12 months of healthcare product sales or service related to the SPD profession
Having  6 months (each) of full-time employment or its equivalent part-time hours in related allied health (clinical healthcare profession), along with performing SPD activities in SPD
Completion of a Sterile Processing Technician Training Course and at least a score of 70
You're also expected to pay the exam fee of $128.
What the exam candidates must know is English, as in the US this test is only available in this language.
You'll have 3 hours to correctly answer 125 questions.
There are an additional 25 pre-test questions that don't get scored.
The duration of the certificate is of 5 years.
Sterile Processing Technician Schools in Connecticut
As I previously said, it's better to enroll in a training program if you want to work as a sterile processing technician in Connecticut.
During these classes you'll learn in-depth how to properly perform these tasks:
Sterilization methods
Infection control
Decontamination
Surgical instrumentation processing
Storage and inventory management
Documentation and record maintenance
CPR and other life support techniques will also be part of the curriculum.
Many of the schools offering such courses will also ask for:
Having received immunizations against MMR, Tuberculosis, Hepatitis B, and for a current Flu Vaccine
Proof of being at least 18 years old
Your high school diploma or GED
Asnuntuck Community College
The duration of the program is of 80 hours with 20 hours of practice in a medical facility.
At the end of the training program offered at Asnuntuck Community College, students will earn a certificate of completion.
Upon graduating, you'll be able to take and pass the SPD technician certification exam.
Middlesex Community College
To enroll in the educational program offered to future central service techs by the Middlesex Community Collge, you'll need:
To be at least 18 years of age
Have a high school diploma or GED
To be able to lift and carry 40 pounds
To be able to stand for long periods of time
To pass a drug screening test
To pass a background check
If you have financial problems and can't pay your tuition fee, check out the CT Pathways or the USDOL funding programs.
Make sure to pay your tuition if you want to enroll in this class.
There are 60 hours of classroom education included in the program offered by this college.
Naugatuck Valley Community College
This is another certificate-issuing educational program for future sterile processing techs.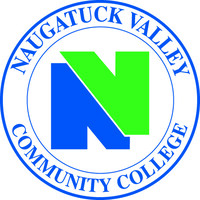 The course offered at this community college has a length of 83 hours.
This institution recommends that the candidates for this program be already familiar with the medical lingo, but this is not a must.
you might want to enroll here because the tuition covers all the materials you'll need for your future classes.
| School Name | Address |
| --- | --- |
| Asnuntuck Community College | 170 Elm St, Enfield, CT 06082 |
| Middlesex Community College | 100 Training Hill Rd., Middletown, CT 06457 |
| Naugatuck Valley Community College | 750 Chase Pkwy, Waterbury, CT 06708, |
Sponsored Listings
Sterile Processing Technician Salaries in Connecticut
Not everyone wants to have a certain job because they like the occupation but for other reasons, such as monetary ones.
In Connecticut, salaries are generally higher than in the rest of the country.
For instance, most of those working as sterile processing techs earn close to $50,000 a year.
The lowest and highest ends on the salary spectrum for central sterile processing techs are around $39,000 and $64,000, respectively.
How much you'll earn will depend on work experience and credentials.
Annual Salary Range: Annual Salary by Location:
| Location | Avg. Annual Salary |
| --- | --- |
| Stamford | $52,810 |
| Norwalk | $52,810 |
| Greenwich | $52,810 |
| Bridgeport | $52,133 |
| Fairfield | $52,133 |
| Milford | $52,133 |
| Stratford | $52,133 |
| Danbury | $50,947 |
| New Haven | $49,732 |
| Hamden | $49,732 |
Frequently Asked Questions
What kind of places in Connecticut hire sterile processing techs?
There are many medical facilities that hire these professionals, not only in this state but in any other state.
Here is a list of such places that are in most need of sterile processing techs:
Surgery Centers
Hospitals
Dental Offices
Medical Device Manufacturing
Are there advancement opportunities in Connecticut for sterile processing techs?
The short answer is "yes."
Here are some of the positions you can consider once you accumulate some experience:
Lead technician
Supervisor or Manager
Educator or Trainer
Sterile Processing Consultant
Do sterile processing techs have benefits and perks in Connecticut?
Here you have another short positive answer.
Some of the benefits include:
Health, dental, and vision insurance
Retirement plans, such as 401(k) or pension plans
Paid time off
Sterile Processing Technician by State
---