When people go to any clinic or hospital, they expect all the equipment and the tools used on them to be sterile.
The same can be said about the doctors' and patients' outfits and not only.
Ensuring all of that is the job of a sterile processing technician, a professional that most common people don't know exists.
Through this presentation, I hope to familiarize you with this occupation and maybe even convince you to become a sterile processing technician in Arizona.
Sponsored Listings
How to Become a Sterile Processing Technician in Arizona
In this state, sterile processing technicians are overseen by Arizona's Department of Health Services.
This Department doesn't demand this staff to hold a license or certification.
In fact, individuals can apply for such a job as soon as they finish high school.
Of course, the candidates for this job have the option to obtain such a credential.
To become certified, you'll have to meet certain conditions, such as:
Finish high school or get a GED
Pass a background check
Pass a drug test
Apply for the certification exam
Pay the required fees
Register with the testing center
Obtain a passing score on the certification exam
In Arizona, candidates have the option to enroll in a training program that will help them become certified.
The Arizona certification is obtained through the CRCST Credentialing Examination.
I will present these courses later in this article.
Sterile Processing Technician Job Duties and Skills in Arizona
All jobs require a specific set of skills and performing specific duties.
In the medical field, some duties and skills can be required for more than one single occupation.
Here are some of the more common tasks assigned to sterile processing techs:
Perform inventory checks
Clean, sterilize, decontaminate, package, and store medical equipment
Maintain and repair medical tools and equipment
Control and monitor the spread of disease and infection
Follow protocol and techniques for proper disinfection and sterilization of equipment
Don't be surprised to see that sometimes nurses complete these duties.
It's pretty clear these professionals have quite an important job to complete.
They can, at the same time ease the work of nurses and not only.
Possessing the following skills will be of great help for this medical position:
Have strong organizational skills
Able to identify and troubleshoot common sterilization and storage problems
Possess a good understanding of medical terminology and aseptic techniques.
Training Programs for Sterile Processing Technicians in Arizona
In this state, there are 4 available programs, at three educational institutions.
Brookline College
This college offers this type of training at 2 of its campuses, listed lower.
The course has 32 credits with 26 of them being the program concentration and the remaining 6 being additional.
Here are some of the classes you'll attend: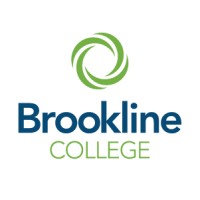 Introduction to Sterile Processing
Surgical Instrumentation
Equipment Safety Management and Tracking
Decontamination & Sterilization Procedures and Practices
The program includes an externship, which is very helpful for the future practician.
The college also offers tuition help, and passing an interview for this aspect is part of the enrollment in this program.
Pima Medical Institute
This institute has one campus in Arizona where future sterile processing technicians can train.
Students will become more familiar with these subjects:
How to properly sterilize instruments and equipment
Proper decontamination procedures
Infection control practices
Microbiology
Provide equipment access for the medical personnel
Computer Basics
CPR & First Aid
Externships are mandatory for these students, and the institution facilitates getting into one.
The duration of the program is around 9 months and takes place in person, on campus.
East Valley Institute of Technology
This institute offers a training program for adult future sterile processing technicians.
The course includes an externship that is needed for the certification exam.
Some of the offered classes are listed next:
Assembly and sterilization of surgical instruments
Technical knowledge and skills for decontamination and inspection of surgical instruments
General cleaning of equipment
Package wrapping techniques
Patient care equipment,
Linen folding,
Distribution
The course has a duration of 6 months or 600 hours.
There are 3 separate fees associated with this program, with 2 of them being related to all the supplies needed, such as books, ID badge, background check, and more.
Here is the table with the addresses of these colleges, if you're interested in finding out more.
| School Name | Address |
| --- | --- |
| Brookline College | 1140 S. Priest Drive Tempe, AZ 85281 |
| Brookline College | 300 S. Craycroft Rd. Suite 100 Tucson, AZ 85711 |
| Pima Medical Institute | 13610 N. Black Canyon Highway Phoenix , AZ 85029 |
| East Valley Institute of Technology | Main Campus, 1601 W Main St, Mesa, AZ 85201 |
Sponsored Listings
Sterile Processing Technician Salaries in Arizona
Nobody can decide whether they want a job or not if they don't know how much they'll earn.
Income in the healthcare field is generally higher than in many other industries.
This is also true for sterile processing technicians in Arizona, although, in this state, salaries are usually a bit lower than in many other states.
The average annual income of a sterile processing technician in Arizona is $45,000.
Those with lower experience earn on average $36,000 yearly while those with more credentials and experience can look at annual paychecks of around $59,000.
Candidates for this position should not forget that in an urban setting, the salary is usually higher than in rural areas.
The next table shows in which cities you should apply as a sterile processing technician if you want to earn more.
Annual Salary Range: Annual Salary by Location:
| Location | Avg. Annual Salary |
| --- | --- |
| Yuma | $46,625 |
| Lake Havasu City | $45,552 |
| Mesa | $45,341 |
| Scottsdale | $45,341 |
| Gilbert | $45,341 |
| Tempe | $45,337 |
| Phoenix | $45,334 |
| Chandler | $45,310 |
| Avondale | $45,242 |
| Peoria | $45,211 |
Frequently Asked Questions
Where will I find a position as a sterile processing tech in Arizona?
In Arizona, there are many settings needing sterile processing techs.
Here is just a handful of them:
Hospitals
Dentists' offices
Surgical centers
Outpatient care centers
Are there differences between the offered classes in Arizona?
Of course, there are differences, one of them being the name of the classes themselves.
Another difference is the duration of the course or what will the fees cover.
Despite all these differences, you'll be ready to join the workforce in the medical field as a sterile processing tech for you'll have all the needed knowledge for it.
Which school from Arizona should I choose?
I can't tell you which school is the best one, but I can give you a few tips on how to choose:
Proximity to your home
Tuition
Enrollment requirements
The success rate of past students
Number of candidates each year
Sterile Processing Technician by State
---