Patients in Arkansas are not different than those in other places of the world.
All patients everywhere want to be treated in clean hospitals and with sterile tools.
Enter sterile processing technicians, some professionals that few people know about, but with a very important job to perform as their job title indicates.
Through this article, you'll learn more about this position and how you can become a sterile processing technician in Arkansas.
Sponsored Listings
Sterile Processing Technician Job Duties and Skills in Arkansas
Sterile processing techs obviously have job duties to perform and need a certain set of skills to do so.
These job duties and skills are nearly the same across the nation, although some employers might choose to alter them a little.
Let's have a look at the job duties of a sterile processing tech in Arkansas:
Perform inventory checks
Control and monitor the spread of disease and infection
Clean, sterilize, decontaminate, package, and store medical equipment
Maintain and repair medical tools and equipment
Follow protocol and techniques for proper disinfection and sterilization of equipment
Know that some nurses or other medical staff also know how to perform these tasks, but these technicians can help them by reducing their workload.
The following skills are good to possess not only in this medical field but in many other circumstances as well:
Strong organizational skills
Able to identify and troubleshoot common problems related to the position
A good understanding of medical terminology
A good knowledge of aseptic techniques
How to Become a Sterile Processing Technician in Arkansas
The first thing to know about sterile processing technicians is that they have entry-level jobs.
There are four states that require sterile processing technicians to become licensed, however, Arkansas isn't one of them.
Despite this, if you want to have the best chances of getting hired, you should consider getting trained and obtaining a certificate.
The Healthcare Sterile Processing Association is the body that issues a nationally recognized credential, called Certified Registered Central Service Technician (CRCST).
There are some requirements you must meet if you want to be a CRCST:
400 hours of experience in a laboratory
Paying the fee – $125
Graduating high school or getting your GED
Passing the background and drug tests
Passing the certification exam
Remember to renew this credential every year.
Meeting the 400 hours of lab experience is easy if you attend a training class and you can learn more about it in the next section.
Training Programs for Sterile Processing Technicians in Arkansas
Arkansas has only 2 schools that offer training for those who want to enter the healthcare industry as sterile processing technicians.
Let's see what they have to offer!
Northwest Technical Institute
This technical institute has a sterile processing program that lasts for 14 weeks, 3 times a week.
While the course is not free of charge, the fee will include almost everything you need for your classes, including the books.
The course will teach the basics of this occupation, such as cleaning, sterilizing, wrapping, storing, and distributing instruments.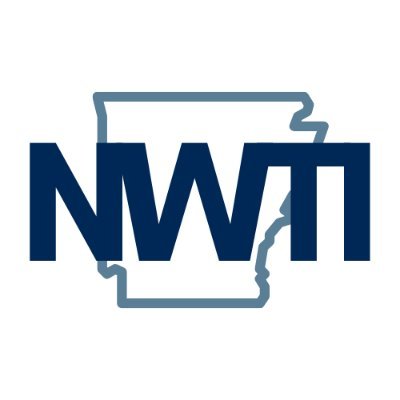 A CPR class will also be attended by the students.
Keep in mind that you'll be asked to prove you are vaccinated against:
Measles & Rubella
Varicella
DTAP
Hepatitis B
A negative skin TB test will also be asked of all candidates upon enrolling in this class.
Southeast Arkansas College
At this college, the course will include these basic subjects:
sterile processing technology,
aseptic procedures,
equipment management,
safety and quality assurance,
HIPAA regulations,
proper decontamination and sterilization
packaging techniques
To enroll, you'll have to meet additional requirements than at other institutions:
Completion of all SEARK admission requirements
A passing score in Accuplacer Reading, Next Generation Accuplacer Reading, COMPASS Reading, or developmental reading
CPR certification
MedCerts
This institution offers only an online class for this profession.
This class also lasts for 14 weeks, but it has additional requirements, such as owning a computer with an internet connection.
You'll also have to seek a clinic for the practice hours on your own.
Its headquarters aren't in Arkansas and as such it doesn't appear in the table below which shows the address of the campus where the training will be held.
| School Name | Address |
| --- | --- |
| Northwest Technical Institute | 709 S Old Missouri Road Springdale, AR 72764 |
| Southeast Arkansas College | Nursing & Allied Health Technologies Division 1900 Hazel Street, Pine Bluff, Arkansas 71603 |
Sponsored Listings
Sterile Processing Technician Salaries in Arkansas
Many people will decide if they want a certain job based on the salary they'll receive.
The medical field is one of the best paid across the US, including Arkansas.
Of course, some positions will pay more than others, and sterile processing techs are on the lower spectrum of income.
Individuals with little experience earn around $33,000 per year while those with the most training and practice hours can expect about $55,000 annually.
The rule, however, is that the majority will only receive the median paycheck of approximately $42,000 per year.
Despite all this, in a city, the paycheck is still pretty attractive compared to other areas of this state.
And to demonstrate this, below you can find the cities where these techs earn the most.
Annual Salary Range: Annual Salary by Location:
| Location | Avg. Annual Salary |
| --- | --- |
| Little Rock | $42,376 |
| Jacksonville | $42,322 |
| Jonesboro | $42,206 |
| Conway | $41,964 |
| Texarkana | $41,825 |
| Fayetteville | $41,808 |
| Springdale | $41,808 |
| Rogers | $41,560 |
| Bentonville | $41,477 |
| Pine Bluff | $41,073 |
Frequently Asked Questions
Is it easy to get hired as a sterile processing technician in Arkansas?
Technically, no pun intended, it's relatively easy to get hired for such a position, though it depends on the facility doing the hiring.
Getting trained and then certified will make the process much easier, not to mention that the salary will also be higher.
How easy is it to obtain the certification in Arkansas?
There's no short answer to this question, yet, you should know that the Certified Registered Central Service Technician exam isn't considered an easy one to pass.
Can I have a career as a sterile processing tech in this state?
There's virtually no job without the possibility of advancements and a career.
You can become a supervisor with enough experience, or you can study to become a nurse or any obtain any other position in the medical field.
Sterile Processing Technician by State
---